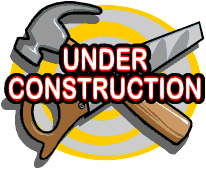 Sunday School: 9:50 am




Sunday Worship: 10:50 am



Madison United Methodist Church has two youth groups who together provide a wide variety of activities for our area's youth. The two groups are the Pathfinders and the Cross Trainers. Led by Kris and Chuck Mitchell, the Pathfinders is the group for all middle school students. Cross Trainers; led by Chris and Paula Bias, is for the high school students. Both groups meet at 6:00 pm every Wednesday (while school is in session) on the third floor of the church.

From Bible Study to Games, they are always eager to learn about God and they love to help out their community. The church offers van rides for the youth who cannot make it to church. To request a ride, contact the church office from 8:30-12:30 Monday-Thursdays.

The Cross Trainers run a clothing charity program called MJ's Closet. To learn more about this charity, please contact the youth leaders or the church office.


​
The children programs at Madison United Methodist Church is a very big program at our church. The programs are: Alleluia Choir, Cherub Choir, and Vacation Bible School.

Alleluia Choir is led by Valerie Vickers and her helpers: Patricia Pauley and Laura White. Elementary aged children come each Wednesday (while school is in session) to practice their monthly songs, listen to a Bible story, participate in crafts, play Bible games, and then have a snack. On the second Sunday of each Month (September-June), they will perform their song in front of the congregation as part of Youth Sunday.

Vacation Bible School is held every year in the middle of July. Stay tuned for updates about the 2022 Vacation Bible School!
2nd Annual Kayak Race
Sept. 10, 2017