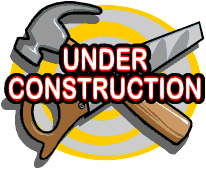 Sunday School: 9:50 am




Sunday Worship: 10:50 am



ARE YOU NEW TO OUR CHURCH?
To provide you with information about your first visit, please read over theses FAQs.


Are there any handicap entrances?
Handicap can enter through the glass doors in the front of the building. This is the main door that most people go through.

What kind of Bible do I need?
Here at Madison UMC, it does not matter what kind of Bible you use. You are free to use a Bible that is more comfortable for you.

What if I get lost or need assistance?
If you ever need assistance, there are four ushers placed at both of the sanctuary entrances. The four people will be gladly to help you if the need arise.

How long is the service?
The service is typically 1 hour and 10 minutes. We start the service at 10:50 am. It generally ends at 12 pm, but it could be longer if special services such as baptisms, membership, or even communion is involved.

What does the service consist of?
The service is filled with two Bible scripture readings, three-four hymns, a children's message, chancel choir, prayers, offerings, and the sermon. During the school year, the alleluia choir and the cherub choir performs during the service on the second Sunday of the Month (September-June).

What if I have small children? Can I bring them with me?
OF COURSE! We welcome children of all ages. After the children's sermon, ages 4 through the 4th grade will be dismissed to go to Junior Church. Even if your child doesn't go to Junior Church, we still welcome them in the service. To learn more about Junior Church, click here!

What if I would like to become a member, or simply just talk to the pastor?
During the children's sermon period, there will be an attendance sheet passed out. On there, you may list your contact information and select the appropriate box. There is a box to check if you would like the pastor to contact you. Also, you may talk to the pastor after the service or before the service. The pastor is usually at the church around 10:50. If you need to reach him during the week, you may call the church office at 304.369.1262 Monday-Thursday 8:30-12:30.

Where do I park at?
You are welcome to park either in the lot beside the church, the lower parking lot across from Shaffer and Shaffer, Mike's Tire Shop, and/or the parking lot of H.H. Howell III Dentistry.
If you are a new visitor, please take the time to fill out the survey below to help us know where we need to improve! (click on the link)
The New Visitor Survey will help us make our congregation a better place to welcome new visitors. We would love to hear about your experience.