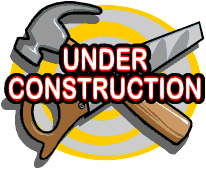 Sunday School: 9:50 am




Sunday Worship: 10:50 am



Significant family members: My wife is Beth. How do I describe this woman who has brought me love, joy, and strength throughout the almost nine years of our marriage? You'll just have to meet her to understand. Our family includes our son Brodie who is an energy-filled toddler who seemingly brings a smile to everyone he encounters.
How I relax and have fun: I enjoy fishing, reading, and playing video games. Have a fishing spot you want to share? Call me! Want to challenge me at a video game? DaPreachaMan84, send me an invite!
Favorite food or restaurant: You can never go wrong with Mexican food! However, my all-time favorite is seafood.
What I like best about MUMC: There are so many things to love about MUMC. The people, of course, are the greatest. When you walk through the door, it's like coming home. You are loved the moment you come through the door.
The usual stuff (education, employment, etc.): I grew up in the Kanawha Valley. My family attended Jarret United Methodist Church in Elkview, where I learned of the love of Jesus at an early age. After graduation from Herbert Hoover High school, I went to the West Virginia University before transferring to West Virginia Wesleyan, there I worked with Campus Crusade for Christ. I graduated from Wesleyan with a Bachelor of Arts in Religious Studies with an emphasis in Philosophy, History, and Christian Education. I took a break from school for a few years and pastored in rural West Virginia before taking a charge in Petersburg, WV, and began my seminary career at Eastern Mennonite Seminary. I graduated with a Master of Divinity. I have served in licensed ministry for over 11 years and served as a Certified Lay speaker before licensed ministry. I enjoy working with people as we serve the Lord together and look forward to growing with MUMC as we reach out to our community and the world together.