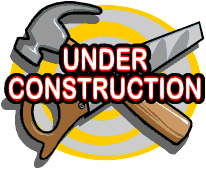 Sunday School: 9:50 am




Sunday Worship: 10:50 am



Welcome to this site and we know that you will find it informative. It is our pleasure to provide it for your spiritual pondering. If you can, come to visit us. If you cannot come in person, visit us on this site and worship with us. You are important to us! If you are new to the area and looking for a home church, please check out the "Visit Us" page. There, you will find some useful information that will make your first visit enjoyable.


Here at Madison United Methodist Church, we are a congregation that finds the presence of the Lord Jesus Christ a thing of beauty. We see Him in the faces of our children and young people. We hear Him in the voices of our choirs (we have children and adult choirs) and in the songs of the community of faith gathered here. We watch as He ministers through youth, women, and men's groups. We see Him in the children's programs. We witness Him in worship services that are strong, blessed, and uplifting. We take seriously the commission to share the word of the gospel of Jesus. So, unashamedly, we are a Christian Community that looks for ways to share our message: Jesus is the Son of God! He has died, risen, and ascended unto the Father. Jesus causes us to be members of God's holy family.
Faith, Food, & Family


Come out and join us for our weekly meal and fellowship. The meal begins at 5 pm on Wednesday's. The cost is $5 eat in $7 take out.




(Updated 12/5/22)